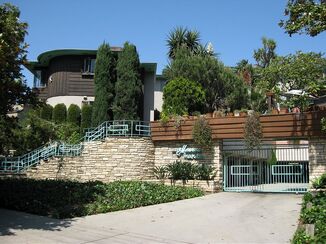 Joey lives in the same apartment throughout the entirety of Joey, with one exception. Joey temporarily moved out, when Michael was sick, into Gina's House until he recovered. It was revealed by Alex that the last apartment she sold had an asbestos problem, to which Joey tells her that he was the most recent person to move in.
Residents
Joey Tribbiani - He moved in when he moved to LA to focus on his acting career. It was found for him by Gina.
Michael Tribbiani - Moved in with Joey when he revealed that he didn't want to live with Gina anymore.